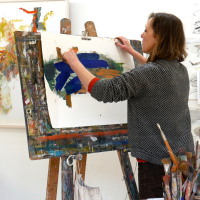 Online Course Dates – March 15th - 19th and 22nd - 26th (Monday - Friday). 10am - 11.15 am each day This course is all about motivating artists to get working in their studio every day, for 10 days. With daily input from Emily as your Paint Fit Trainer, the course will encourage you to make a positive commitment to your practice and instil a daily work ethic that will become an essential part of your painting routine.
| | |
| --- | --- |
| Start Date | 15-Mar-2021 10:00 am |
| End Date | 26-Mar-2021 11:15 am |
| Price | £180.00 |
| Tutor | Emily Ball |
| Course Details | paint-fit.pdf |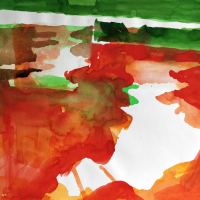 Online Course Experiments in Watercolour is a three day practical course led by Simon Carter. The course aims to have a fresh look at the medium of watercolour and how it might be used in an expressive, experimental and contemporary way. The course will not be about tech-nique, but will seek to use watercolour in a bold and painterly manner. Students will be working from drawings and will be required to make a series of drawings prior to the course starting.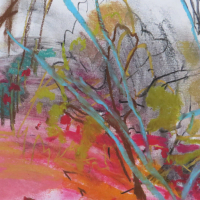 Online Course Time: 9.30am – 12.30pm Live online tutorials, 1.30 – 4.30 pm Working independently Autumn begins and Nature slows. As a celebratory finale the colours and majestic shapes of Autumn trees illuminate the landscape; often framed with a slate grey or sharp, clear, pale blue sky. Ornate tapestries of reds, oranges, yellows, browns, greens and purples appear in the canopies that reach skyward and spread out like hanging skirts. This 4 day course is all about capturing and exploring these qualities in drawing and painting.
| | |
| --- | --- |
| Start Date | 01-Nov-2021 9:30 am |
| End Date | 04-Nov-2021 12:30 pm |
| Price | £250.00 |
| Tutor | Emily Ball,Katie Sollohub |
| Course Details | autumn_trees_2021_online.pdf |