All Courses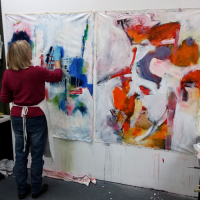 Course Dates June 15th -17th (Wednesday - Friday) 2022
Choose which sessions in the year you would like to come. Booking ahead is essential to secure your place.
These sessions are designed for artists who need encouragement and support to become more confident and self-motivated with their painting. Artists bring their own subject and the tutor helps them to unpack, research and create their own personal practice, in order to help their work evolve and for them to see the creative possibilities more clearly. As part of the course the tutors also do talks showing the work of other artists. We explore using new materials and tools to play with to refresh and add to what you are doing. In conjunction with this we create practical, creative exercises to unpack the process of painting. Each student is given individual critiques and tuition as well as benefiting from working with a group of like minded artists. Three consecutive days gives the space and time to really see progress and to get absorbed in your work.
| | |
| --- | --- |
| Start Date | 15-Jun-2022 9:30 am |
| End Date | 17-Jun-2022 4:30 pm |
| Price | £300.00 |
| Reference | CPS/2021/0609/TC |
| Tutor | Nick Bodimeade |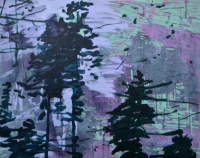 Course date is Friday June 24th 2022

These sessions are practical, to help students develop ongoing work. Nick will provide practical exercises, slide shows of artists work and one to one tutorials. There will be space to put up your work, to stand back and see where you are going with your painting.
| | |
| --- | --- |
| Start Date | 24-Jun-2022 9:30 am |
| End Date | 24-Jun-2022 4:30 pm |
| Price | £100.00 |
| Tutor | Nick Bodimeade |
Course date is Friday Oct 26th - Oct 28th 2022

A three day practical course exploring this fundamental relationship in painting and drawing.
The potted plant in the office.The barn in the landscape.Cloth on a body.
There seems to be an endlessly fascinating oppositional relationship between the works of nature and those of the human. We seem to be super attuned to it, I suspect for good evolutionary reasons, and fascinated by negotiating the edge between control and the lack of it. This course will encourage you to explore how this relationship can made the visual focus for work, how the difference between the natural and the synthetic can be articulated through materials handling, composition, and colour. We will also at times be making use of the material potential of the paper we are working on through folding, tearing, layering etc.